The #1 WAY to Scale Your Business
Maximize Your Reach

With Programmatic Advertising
Cross-Channel Capabilities
Use unstructured data to target, optimize, and report at the individual data element level across all creative types.
The OTT/CTV solution works fundamentally with context, showing your ads where it has the most impact.
We support in-app and mobile web inventory. to allow for geo-fencing with conversion zones to optimize and report on online and offline traffic.
The video format hits hard in advertisement. Our experts provide pre-roll, mid-roll, and in-banner video formats, and it can deliver across in-app, mobile web, and desktop browser inventory types.
Reach out to your listeners in an immersive environment through downloadable content, and streaming.
Engage with your current customers in a way that is most meaningful to them.
Your ads will experience a higher CTR thanks to our native ad units built in real-time to match the publisher's content.
Get access to our digital advertising experts now with world-class customer service to manage your social media campaigns seamlessly.
Element-Level Targeting at Every Point of The User Engagement
Targeting based on current or previously visited location.
Target users by the location of their IP address.
Targeting based on specific subject matter being consumed in browser.
Convert 1st party address data to address-level identity graph for digital targeting and measurement at near 100% match rate.
Quickly identify households to be targeted by executing Boolean functions over 600 demographic, income, interest, and other variables.
Keyword Search Retargeting
Targeting based on keywords and phrases entered as part of "search."
Keyword Contextual Retargeting
Targeting based on keywords and phrases within the viewed content.
Targeting users who have previously visited your website as they surf the web.
Target users from an existing database containing email addresses, phone numbers, etc.
Take a look what we achieve for our client "Incrediwear"
better Performance than Meta
I want you to know that we love working with F+F. Our paid social performance has been amazing, and we're very happy with the work you're doing there. We're also thrilled with the CRO work you've been doing, as conversion rate increased almost 50% this year. Great job guys!
VP Digital Marketing, Incrediwear
Geo-fence technology enables us to customize audiences as per the location with the MOST potential demand for YOUR product.
We support bulk uploads of GeoJSON files to create shapes around public areas like political and school districts, street and highway boundaries, municipalities, etc.
The geo-fence tool curates a list of relevant commercial properties that targets based on geographic parameters. Lists can then be used directly with a geo-fencing campaign.
Incomparable scalability
Pinpoint accuracy
Location file import and export capability
Granular localization via custom shapes and sizes
Boost mobile performance and reach.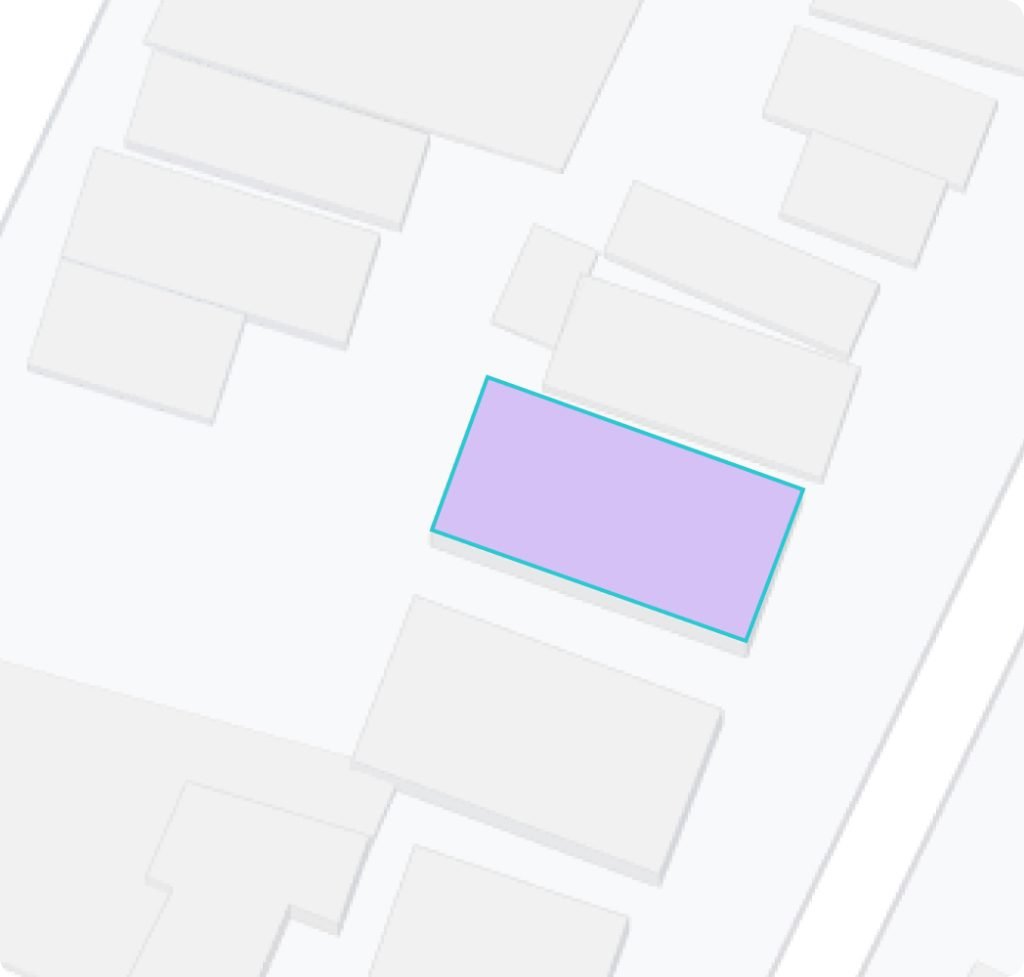 A user performs a search. FF accesses data associated with the search.
FF shows the user an ad based on the keywords searched.
The user clicks on the ad and converts.
Keyword Search Retargeting
Our tech enables aspiring brands to refine their search for their customers by researching EXACT keywords, and their potential location during their search.
Your brand will now be able to connect with more searchers, more frequently and more effectively with our keyword search retargeting. We believe intent data is the most effective targeting data available, and intend to utilize it for you.
We can target your ads to users who have actively searched for specific keywords or phrases related to your products or services.
Precise targeting
One of the most cost-effective targeting solutions
Improved campaign performance
Valuable insights into user behavior
Higher ad relevancy increasing engagement
Connect with potential customers by showing relevant ads to users as they browse content related to their interests.
Contextual targeting looks at the category or keywords of the page a user is viewing and serves them ads relevant to the page's content.
Why is this a good thing? Users that have the most potential to convert will be the ones seeing your ads, lowering down the CPA. This improves ad performance and positively impact ad performance metrics such as CTRs, conversion rates, and ROAS. When ads are shown in relevant contexts, they have a higher chance of attracting user attention, generating clicks, and driving desired actions. This increased performance leads to better campaign results and higher efficiency in advertising spend.
Highly relevance ads to the content being consumed by users
One of the most cost-effective targeting solutions 
Reduced ad blindness increasing the chances of capturing attention
We can adapt to real-time content changes
Contextual targeting plays a crucial role in ensuring brand safety.
Re-engage customers who have already visited your website through site retargeting as they gain more and more info about your product/service through ads that shows them exactly what they want to see.
Many retargeting strategies operate at a group segment level. However, we enable bidding, reporting, and optimization down to the smallest data elements (categories, products, or pages viewed) for better results.
Site retargeting helps improve brand exposure to potential customers
Valuable insights into user behavior, interests, and browsing patterns
Balanced and effective ad experience while avoiding ad fatigue
Connect with customers beyond your site with an expanded reach
Target users that have shown intent to potentially increase revenue
Bring your offline data online with CRM targeting.
CRM targeting allows us to upload data from an existing or purchased database of names, email and phone numbers, etc. into Facebook, Google, and Programmatic platforms and show ads to those users as they surf the web.
Customer data is onboarded directly into each platform. Users are matched with their online profiles and served YOUR ad(s) across the web.
Precise targeting to ensure higher conversion
Enhanced personalization to align ads with customer data
Maintain a consistent brand presence across multiple channels
Upselling and cross-selling opportunities
Expand your custom audience for increased reach
Native programmatic ads offer a seamless and effective way to reach your target audience with highly engaging and contextually relevant advertising.
These ads blend seamlessly with the content and design of the platform on which they appear, providing a non-disruptive and natural user experience.
We take care of building these native ads with a variety of flexible components provided by the advertiser.
Improve user experience by using less intrusive ads
Six times higher response rate than traditional display ads
Personalized in real-time for each publisher's site and individual user
Emerging ad format with limited competition
Deliver across in-browser and in-app inventory
With Fetch and Funnel's advanced OTT/CTV offering, we enable you to connect with consumers who are streaming content on both large and small screens, leveraging household-level precision, unparalleled audience targeting, and robust attribution capabilities for online and offline conversions.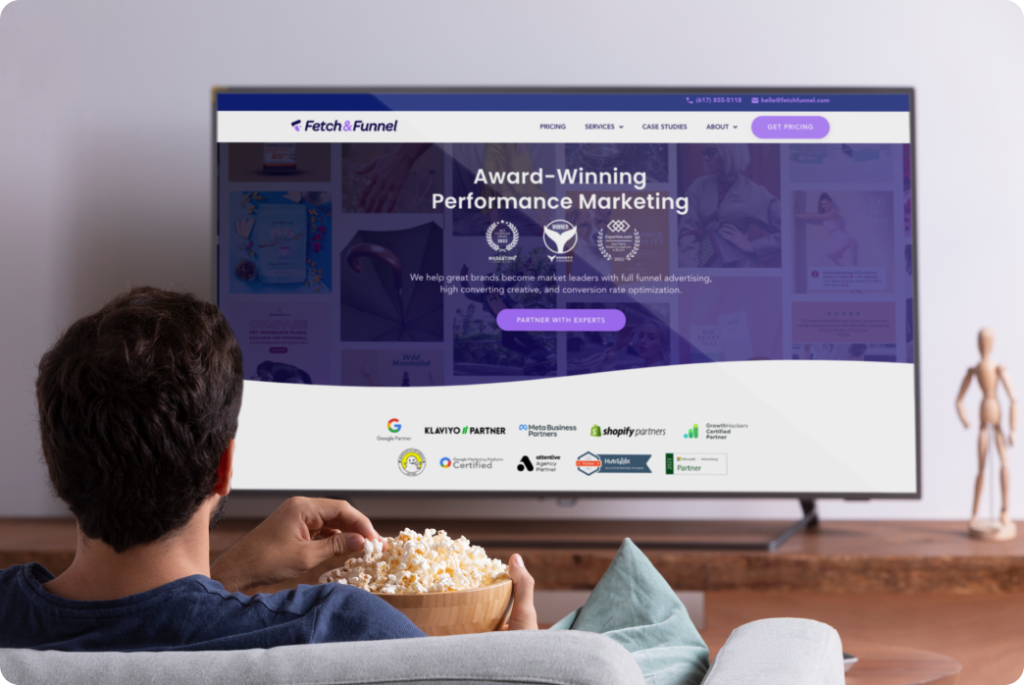 Unmatched Audience Targeting
Leverage the power of GPS data to target individual properties with pinpoint accuracy. Upload your address list, and we will match each address to a unique plat line, validated by county tax records. This will allow us to geo-fence the exact boundaries of the property, ensuring that your ads reach the intended audience with precision and scale.
Take advantage of precision of digital targeting in the OTT/CTV realm. Our platform enables you to target users based on online behaviors, including websites visited, keywords, contexts, and more. You have unparalleled granularity, allowing for keyword-level control and reporting for your advertising campaigns.
Create a custom audience based on over 700 location and demographic factors, enabling precise targeting at the household level. You can build your audience in real-time and see the size of your audience dynamically update.
Unlock the full potential of data-driven marketing with Fetch and Funnel.
Our platform allows marketers to utilize a wide spectrum of data elements across multiple channels and device types.
Unmatched Audience Targeting
Install a smart pixel on your website and capture valuable data for targeting, suppression, personalization, consumer insights, and monetization. You can do it offline as well and upload your offline 1st party data through Secure File Transfer Protocol (SFTP) to use in online campaigns.
Collaborate with select partners to create a data consortium where you can share and exchange data. This allows you to access additional data sources and enrich your audience insights.
If you already have existing third-party audience segments, we can use them. But, you might want to make use of our resources and benefit from unstructured data for targeting, optimization, reporting, or yield maximization.
Frequently Asked Questions
Is it programmatic right for my business?
Great question! Programmatic advertising can be beneficial for almost every business. It can provide great performance and even get in front of your ideal customer base at the lowest cost vs. any other platform. The strategy based on your kind of business varies drastically. We recommend getting in touch with one of our specialists to discuss what a programmatic strategy could look like for your business.
What budgets do I need to start on programmatic?
We do not have any minimum budget and can start out with as little as a few hundred dollars. We do recommend spending at least one thousand per month to test different placements, targeting, and channels. 
How is the data for programmatic advertising collected?
The data for our clients is collected through various sources such as website cookies, device IDs, locations of interest, device IDs and third-party providers. The data obtained in question is refined due to this approach and yields better results than pre-determined customer segments.
Is programmatic advertising suitable for small businesses?
Small businesses can benefit greatly from a programmatic strategy as it allows for cost-effective precise targeting that has a higher possibility of conversion.
How does programmatic advertising differ from traditional advertising?
Traditional marketing requires manual placement of ads with different publishers. But, when you're using the programmatic approach, you'll be using automated technology to buy and place ads in real-time while also receiving an improved ROI with better ad performance.
What channels can be targeted through programmatic advertising?
Fetch and Funnel's programmatic advertising can target a wide range of channels including video ads, display ads, native ads, mobile ads, OTT/CTV devices, and social media ads.
Start scaling your brand today with
The Fetch & Funnel Method™
What can we help you with?
(select all that apply)
We're quick to respond, and you'll get to speak with an expert.
We're quick to respond, and you'll get to speak with an expert.